Duck Creek Decoy Works is the designer and maker of The Flashback 2 - Motion Perfected,
the world's best motion duck decoy. Proudly made in the USA.
THE FLASHBACK 2, Effective, American Inovation
It's time to experience more successful hunts by adding the most realistic and durable motion decoy available to your spread this season. The Flashback 2 will increase your success and finish ducks where you want them. Designed and made in Denver Colorado, USA by a passionate group of long-time waterfowlers, the Flashback 2 offers duck attracting features that will increase your success in any hunting situation including:
- Deploying simply like a traditional decoy, with the lithium battery acting like a normal decoy weight.
-Easily replaceable parts that can be switched out in minutes by removing one nut.
-Two highly effective and realistic actions, dabbling and surface feeding, that provide realistic ripples and a strobe effect that attract ducks from a great distance.
Stop flaring ducks and fighting with the same style of flimsy contraption you used 20 years ago. Its time to improve your hunts with a Flashback 2. It truly is motion perfected.
Shop The Flashback 2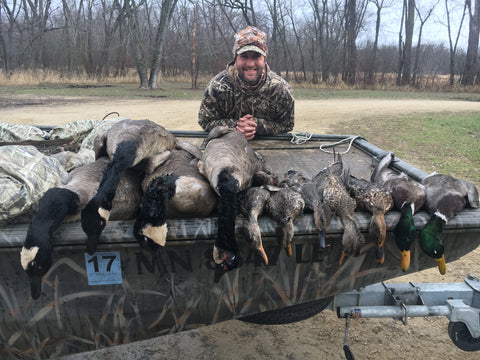 I want to thank you again for the personal touch and service! I used the two decoys for the first time today in a public hole with used up local birds. No calling, no other motorized decoys, nothing but a brushed up blind with floater decoys and the two new ones...OMG!!
Seasoned, shot up birds BOMBED in like little body builders....I took a photo of the day's end and a short video of the decoys in action...I'm sending you both because I'm sold and already was sold on your product!!!!! Unbelievable!!!
Thanks Tyler!!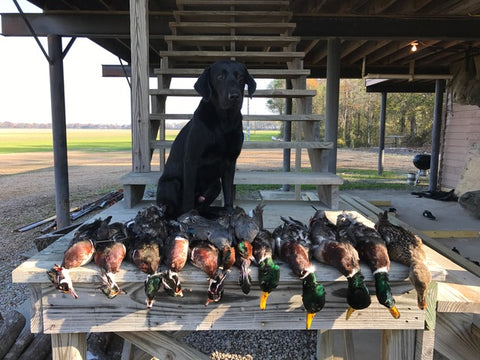 These decoys work! We don't normally kill many mallards here in central LA early in the season but we got FIVE from this decoy on a still morning with no wind! The wood ducks like it too. Saw a high greenhead lock up from high and never circled before we knocked him down. Reminds me of the first year of the spinning wing decoy.